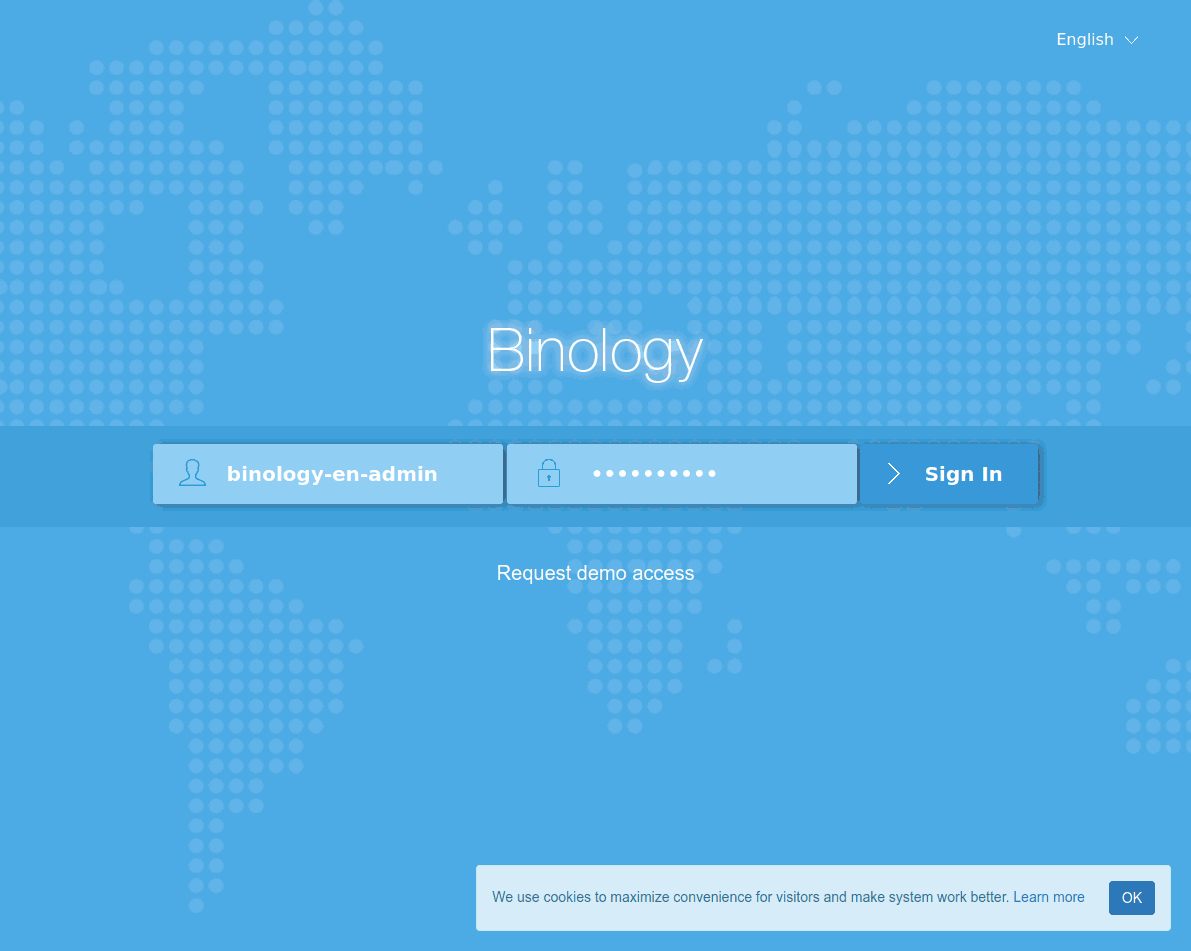 Binology developed a product line for efficient and sustainable eco-friendly city waste management, including IoT based Smart City solutions, cloud controlling software and mobile app. 
Binology Smart City Management is a software platform that is an integral part of Binology's overall SmartCity solution product range. It's a dedicated service that allows you to remotely monitor all installed equipment parameters in real time, conduct waste collection analytics, manage staff work and specialized transport collection routes.
We've developed multiplatform cloud software and mobile application with smart role assignment to centralize and simplify existing waste management workflow. Overall controlling and statistic dashboard for managing companies, flexible task management and reporting for waste collection organizations, user-friendly and simple navigation and reporting mobile App for drivers.  
Get to the new level of efficiency with Smart City Management smart planning!  Optimize your collection routes, depending on the actual fill-level of the bins. Centralize complex operation management tasks of waste disposal just in one multiplatform dashboard with user-friendly intuitive interface. You can easily get access to the collected data from the network of installed smart bins about current fill-level of each bin, local environment indicators, and other features, like battery charge. Real-time collected data allows responding rapidly, set and control tasks for drivers and can be simply converted into needed reports.
We aim to make the city cleaner, eco-friendly and sustainable, reduce CO2 emissions from inefficient transport use and increase street sanitary conditions. Furthermore, Binology supports waste separate collection and recycling with new feature, in which you can set up a type of the collected waste morphology for each smart recycle trash can. Track and separately collect valuable recyclable materials with Binology Smart City Management!
Analyze gathered data from sensors on the intuitive user-friendly dashboard. Centralize your planning and task management, increase the efficiency of waste collection and save valuable time and  human recourses
Big data & custom reports
Create custom reports using big data from IoT smart bins network. Automize routine processes and reporting. Experience our software to digitalize and optimize complex planning and task management in your team
No need to check empty bins spending staff time and fuel – just check your dashboard or mobile application for the notifications. Fill-level, waste type, battery charge, security notifications and many more metrics just on hand
Real-time status, notifications and intuitive overview, in combination with task management and custom reports – the new level of centralized and comfort work conditions for efficient waste management team. 
SMART URBAN WASTE MANAGEMENT
Take a closer look on Binology efficient waste management concept for modern cities based on IoT smart technologies and real-time data collection.
Forget about local waste dumps around outdated conventional bins with free access of wildlife to uncovered waste.

Make waste collection efficient, save staff time and fuel, produce less CO2.

Stay notified about fill-level and actual status of the installed trash containers.

Reduce collection frequency and maintenance costs with smart planing.

Help the environment and earn on saved recyclable materials share!