Smart IoT solution for urban waste separation
Binology SmartCity Solutions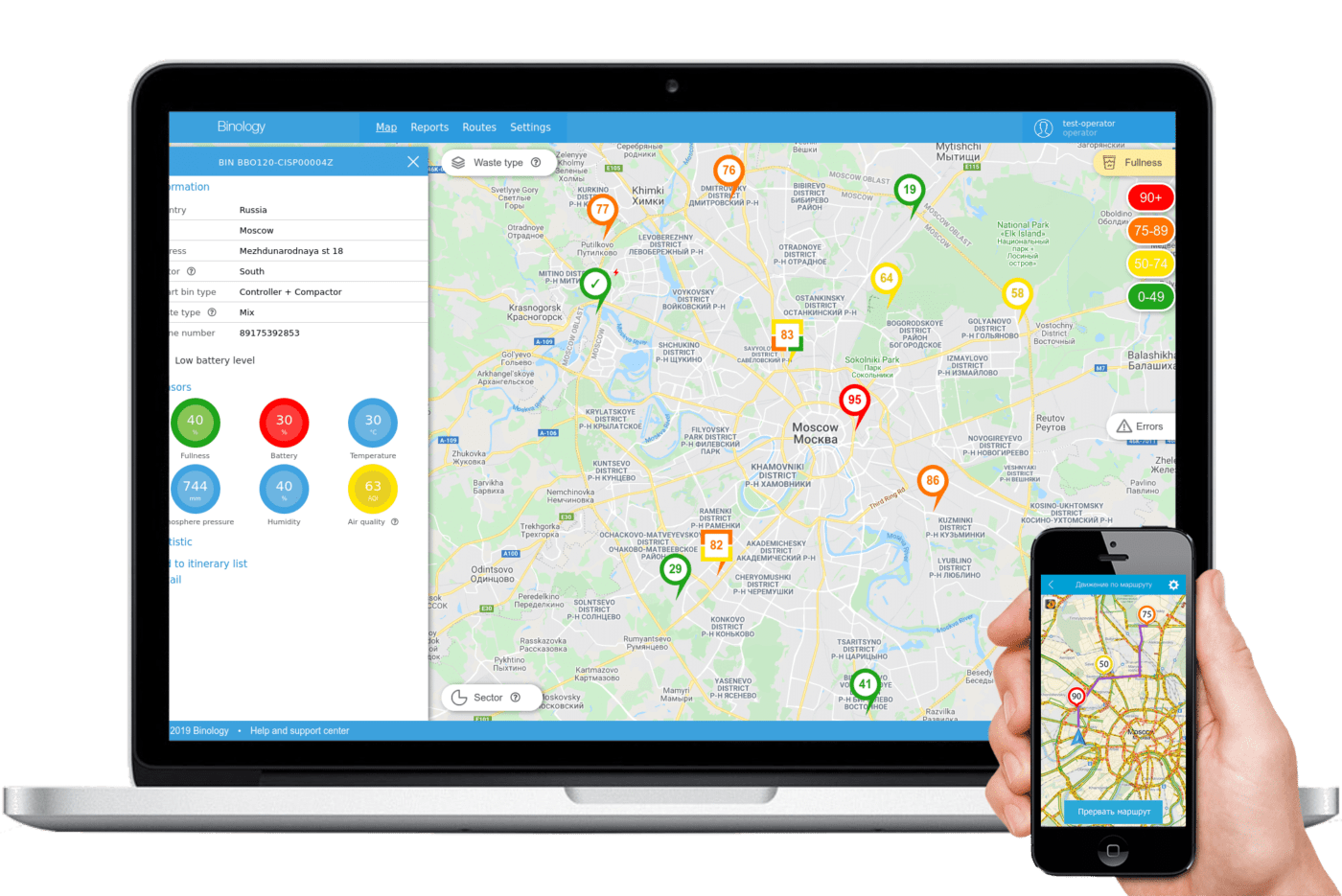 Binology Cloud Software and Mobile App
Bring your waste management to the new level of efficiency
Intelligent waste management for public space
Binology SmartCity Bin Indoor with advanced advertising features
Smart and efficient indoor waste collection
Binology SmartCity Indoor TV with Full HD side screens
Become Binology authorized partner on local market
Improve your income opportunities on the rising market of Internet of Bins
Binology

Smart waste management
We are Binology – developer and producer of smart urban solutions for efficient and sustainable waste management. Our aim is to replace outdated waste collection technologies with such smart city solutions as IoT solar compacting containers with fill-level measurement and garbage bins fullness sensors, synergized with intellectual cloud software. Reduce your collection costs and collection frequency, save your workers time and be efficient with integrated planning and reporting tools! Interested? Check our video to find out more about Binology Smart City concept. 

SmartCity Bin 120
Lightbox
SmartCity Bin 120 Lightbox
Brand-new solution from Binology, our smart city compacting bin with fill-level measurement and compacting feature. Now with attractive side backlight advertising surfaces.
SmartCity
separation station
SmartCity Separation Station 2
Is a smart solution from Binology for waste separate collection in high foot traffic areas and crowded facilities of the city. Stylish, secure and efficient.
SmartCity Management
Is a smart Cloud Software and Mobile App from Binology for efficient urban waste management and costs optimization.
SAVE COSTS & BE SUSTAINABLE


Up to 90% on waste collection
Reduce your overall waste collection costs! Smart sensor system will notify about trash containers current fullness level, which allows reducing collection frequency, save workers time and fuel!
Up to 80% on service & cleaning
Optimize waste collection tasks and receive real-time data from IoT hardware. This smart approach improves sanitary conditions and saves service & cleaning time.
Up to 80% saved recyclables
Help us to save valuable recyclable materials in high foot traffic areas and public spaces! Clean and quality resources should not be dumped with harm to the nature. Be sustainable!
Binology SmartCity Concept

We aim to improve the efficiency of modern urban waste management with developed
smart city solutions and sustainable approach!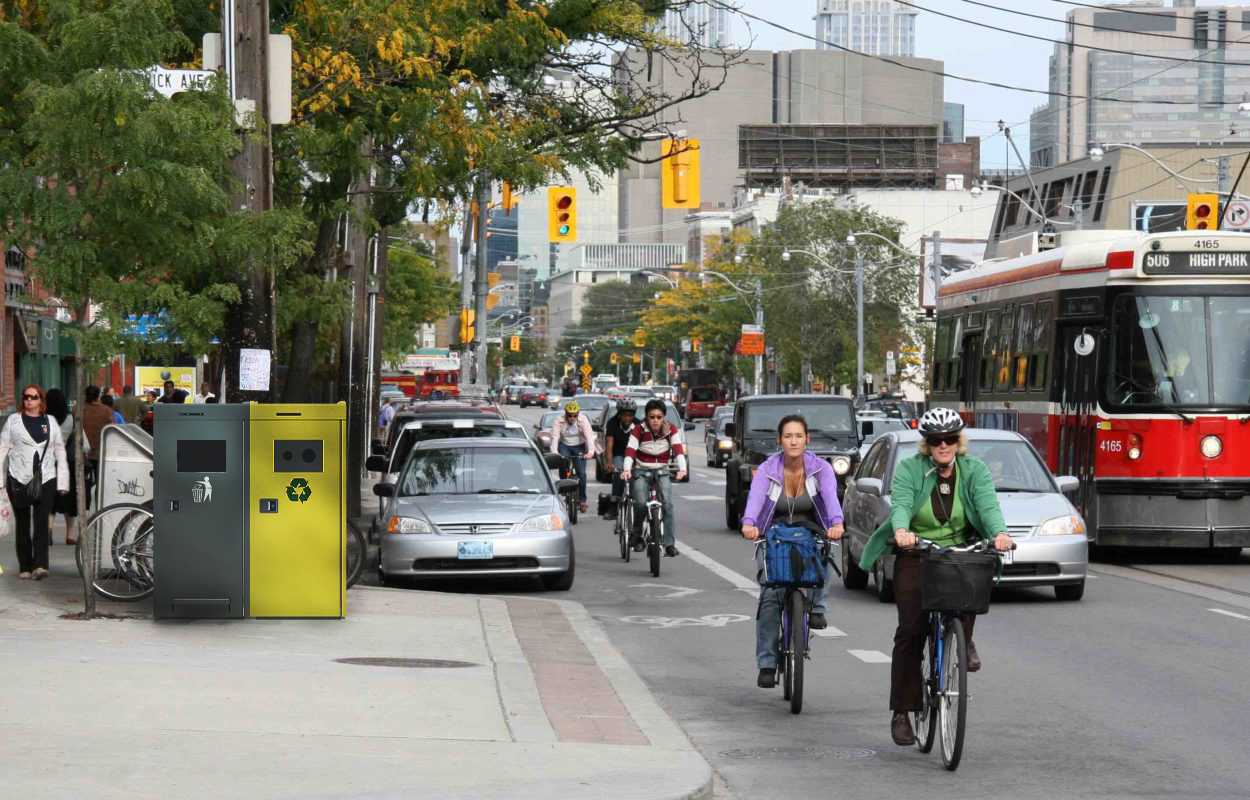 Modern smart city deserve intellectual IoT technologies even in waste management. Binology provides innovative solutions for waste collection, controlling and environmental care which accumulate big data and significantly save your time and costs.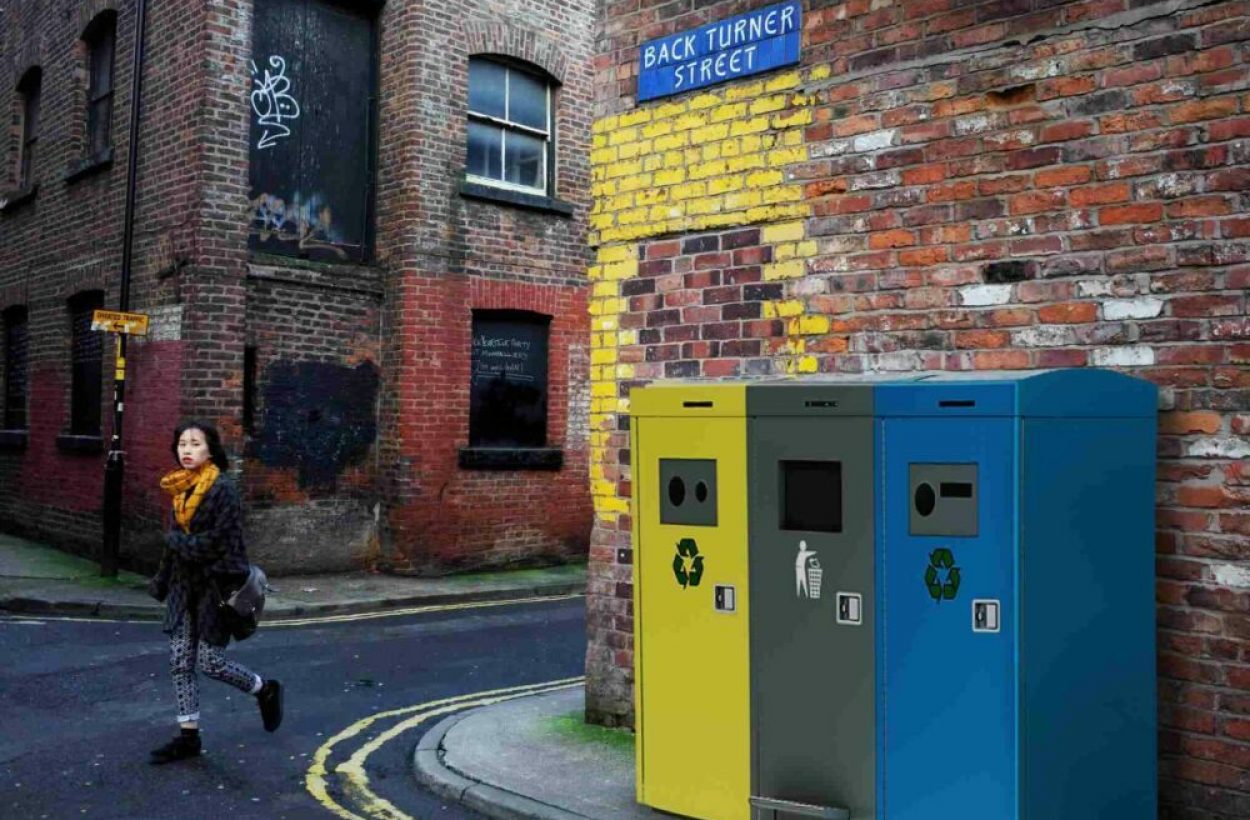 Recycling and reuse are the headline trends of our generation. As an experienced team with more than 10 years in waste tech, we know how valuable and helpful can be a simple waste separation. Join the global Zero Waste movement with Binology!
The integrated waste collection solutions for transport hubs should be the guarantor of safety and efficiency. Binology solutions have high safety standards and intelligent algorithms, provide real-time monitoring and easy reporting features to optimize service.
Learn more about us from media!