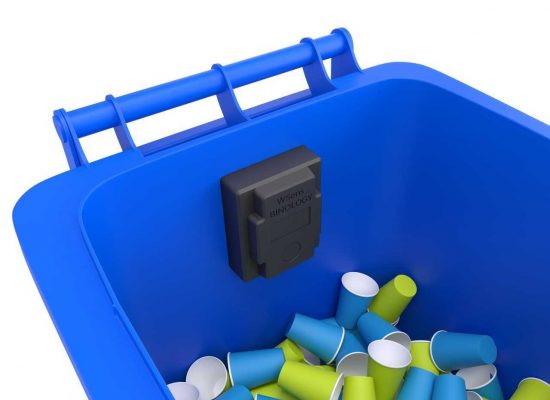 Sensor is an ultrasonic fill level sensor that monitors the fill level of containers or bins. ALL real-time data collected is sent to SmartCity Management, our cloud-based monitoring and analysis platform.
SmartCity WSens can be easily attached to any type and size container or bunker up to 24 m3 to control any type of waste, including solid and liquid.
Together with the cloud-based SmartCity Management platform, it enables cities and waste management companies to increase waste collection efficiency by up to 70%.
TECHNICAL SPECIFICATIONS:
Overall dimensions (H/W/L)

Operating temperature range

shock resistant ABS plastic

Data transmission technology**
reduction of
removal frequency
reduction of
CO2 emissions
reduction of
waste management cost

Sensor works up
to 10 years

Easy installation
on bin cover or wall
Anti-vandal body
and mounting

Monitors solids & liquids
GPS
location tracking
Percentage of padding data